Stampin' Up! bestellen 30 juni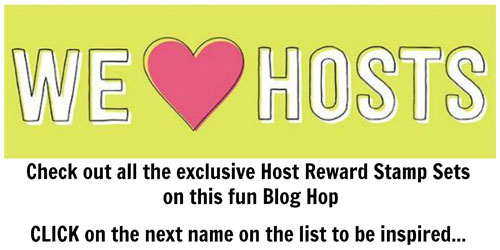 Hi there!
Welcome to our We Heart Hosts Bloghop.
Today we show you the beautiful Hoststampset you can get for FREE when hosting a party or if you buy for €200. And don't forget the extra FREE €40 you can get when the party totals €400!
Wanna start this bloghop from the beginnng?
Go to Nancy's blog: HERE
I love to show you my Host stampset project today!
I've used the smooshing technique.
I love rainbows, so therefore I love to play with as many color I can.
And offcourse I did a little something on the inside too!
If you would love one of these host sets, just book a party with me.
Or order for €200 or more. Mail me and I give you all the info you need.
There's a lot of great things in our new catalogue.
If you ever get lost, there's a list on every participants blog.
Have fun and get inspired!